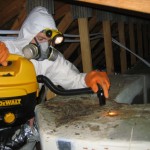 Bed bugs extermination can be quite a challenge. They are especially difficult to eliminate permanently because of their ability to live for months without feeding on a blood meal. They hide out during the day in tiny crevices and cracks in your home, often in places we may never assume. May people fail at exterminating bed bugs the first time because they miss one tiny area where they are hiding and reproducing, even if they exterminate most of them.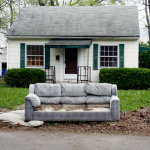 A common mistake people make is that they try to eliminate the bugs on their own, instead of contacting a bed bug exterminator. In the end, everyone home or business that is infested with bed bugs must call an exterminator to finish the job, and doing it early will save a lot of headaches, time, and energy.
In order to ensure these pests are properly eliminated, you will need to hire the right bed bug professional, prepare your home ahead of time so that they can effectively exterminate the bed bugs, and communicate what you expect to be done.
After scheduling a free inspection, a bed bug expert will come to your home or business and see just how bad the infestation is, make notes of where they are hiding, ask you questions about when they come around or any welts they have left, and just get a general idea of how to go about the extermination. Every home is different in the level of infestation and our experts will note this. Depending on how many bed bugs live in the home, exterminating them is somewhat costly compared to other pest control. This is because eliminating them may take more than 1 or 2 tries before success. The best thing you can do is remain patient, communicate with the exterminator, and take cleaning seriously. Read our Bed Bug Removal Guide to get started on cleaning procedures before the exterminator shows up.