Control Bed Bugs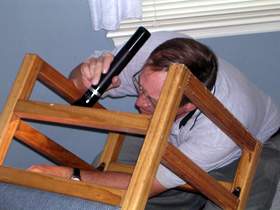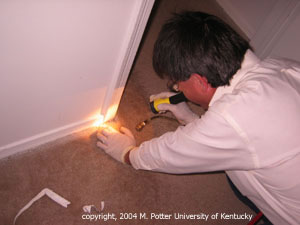 The first step to control is to know where bedbug harborages are located. These areas are :
1. Launder clothes and linens on hot settings. Store in sealed plastic bags until chemical treatment is completed.
2. Vacuum thoroughly, especially along carpet edges or replace carpet after completion of chemical treatment. Discard vacuum bag in a sealed plastic bag when vacuuming is completed.
3. Remove and inspect all belongings from furniture, tables, wardrobes and closets. Dismantle bed and other furniture if possible.
4. Discard mattresses and fabric furniture – especially if infestation is severe.
5. Remove pictures and electrical outlet covers from walls and eliminate clutter.